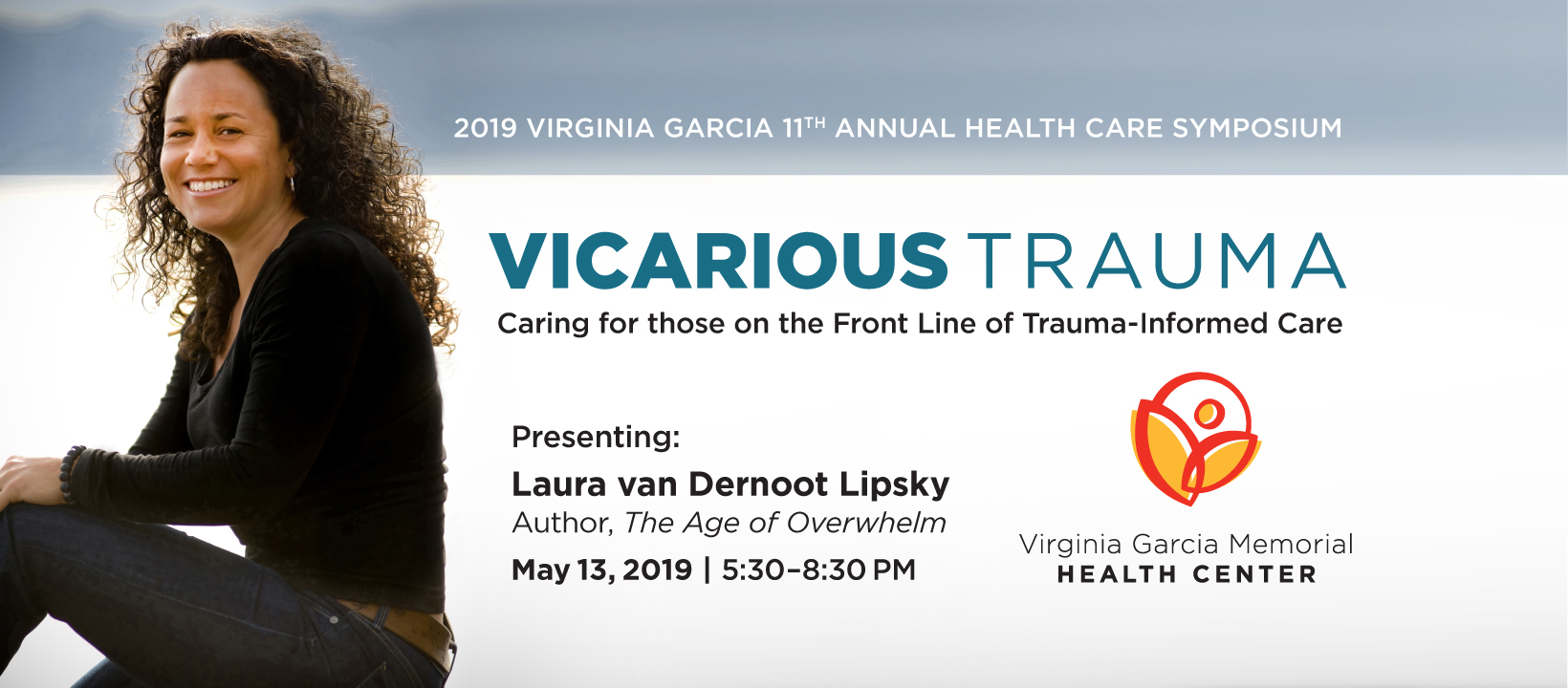 The 2019 Health Care Symposium will focus on the impact that trauma has on every individual that crosses its wake. From those directly experiencing the trauma to those that help us heal, the effect of trauma is real, and unless we take careful steps to mitigate harm, it will overwhelm.
Join us as we dive into this topic and discover ways to not only care for others, but care for ourselves. Renowned author and founder and director of the Trauma Stewardship Institute, Laura van Dernoot Lipsky, will join us to share her experience and insight on this very important topic.
Laura van Dernoot Lipsky, founder and director of The Trauma Stewardship Institute and author of Trauma Stewardship: An Everyday Guide to Caring for Self While Caring for Others, has worked directly with trauma survivors for more than three decades.
She has worked with groups as diverse as zookeepers and reconstruction workers in post-Hurricane Katrina New Orleans, community organizers and health care providers in Japan, U.S. Air Force pilots, Canadian firefighters, public school teachers, private practice doctors, tiny non-profits, massive state agencies, libraries, the Pentagon, alternative colleges, and Ivy League universities. Much of her work is being invited to assist in the aftermath of community catastrophes–whether they are fatal storms or mass shootings. She has worked locally, nationally, and internationally. Laura is known as a pioneer in the field of trauma exposure.
Laura is on the advisory board of ZGiRLS, an organization that supports young girls in sports. She is a founding member of the International Transformational Resilience Network, which supports the development of capacity to address climate change. Laura also served as an associate producer of the award-winning film A Lot Like You, and was given a Yo! Mama award in recognition of her work as a community-activist mother.
OHSU Robertson Life Sciences Building
2730 SW Moody Ave, Portland, OR 97201
Schedule of Evening Events
Event
Time
VIP Meet and Greet
NOTE: A VIP Ticket is required for this event.
4:30 - 5:30pm
Healthcare Symposium Social Hour
5:30 - 6:30pm
Healthcare Symposium begins:
6:30pm
Symposium concludes:
8:30pm
Thank you to our 2019 Health Care Symposium Sponsors