THE HEALTH CARE SYMPOSIUM PRESENTS WOMEN & CHILDREN FIRST
THURSDAY, APRIL 20
5PM – 7:30PM
OHSU COLLABORATIVE LIFE SCIENCES BUILDING
2730 SW Moody, Portland, Oregon
Tickets are limited and available now.  Cost includes social hour beverages (beer and wine) and appetizers as well as admission to the event.
To donate or sponsor this event directly, please contact our Corporate Partnership Officer, Stefanny Caballero.
A town hall discussion about the future of health care for the women and children of Oregon
Each year, the Virginia Garcia Memorial Foundation hosts a Health Care Symposium, bringing together health leaders and community members from across the region to address health care challenges, trends and opportunities that affect the lives of Oregonians. In this moment of political uncertainty and division, our 2017 symposium will bring community members together to focus on the pending decisions that will impact the lives of women and children in Oregon.
The future of critical health care programs like Medicaid, Cover All Kids, and reproductive health services are up in the air.  State and national policy and budget decisions on these programs could affect well over 20 million people, with the greatest impacts to those living below the poverty line.
At the same time that these debates are raging in Congress, the state Legislature is determining how best to cut $1.8 billion from the state budget. The current proposal on the table is to balance the budget by eliminating Medicaid insurance coverage for 335,000 Oregonians.
In times like these, it is our responsibility to understand what decisions are on the table and how they will impact our community, especially those who are most vulnerable. It is imperative that we create a community of advocacy – sharing effective ways to engage in the decision-making.
The 2017 Health Care Symposium will address these critical health care issues and the potential impacts on women and children in Oregon.
Town Hall Scheduled Speakers
Welcome address
Oregon, 1st District – Congresswoman Suzanne Bonamici
Town hall speakers
Oregon, 44th District – House Speaker Tina Kotek
Planned Parenthood Columbia Willamette – Stacy Cross, CEO
Oregon Latino Health Coalition – Linda Roman, Director of Health Policy & Government Relations
Causa – Cristina Marquez, Causa's Advocacy & Civic Engagement Coordinator

OHSU – Dr. Renee Edwards, Co-Director of the Center for Women's Health
Virginia Garcia Memorial Health Center – Monica Arce, VG Women's Clinic
Moderator
Portland Business Journal – Elizabeth Hayes, Staff Reporter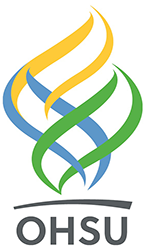 CareOregon
Pacific University