Get Your Tickets Today
The 2017 Health Care Symposium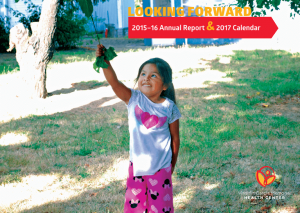 2016 Annual Report and Calendar
The Give!Guide is DONE!
$38,795 Raised!
The Annual Give!Guide was a huge success!
Thank you for all your support
Virginia Garcia Creates a "Safe Haven" at their Clinics Hillsboro, Ore. – While the Forest Grove City Council hesitates to declare themselves a Sanctuary city, Virginia Garcia Memorial Health Centers is not waiting. Instead, on [...]
Beaverton, Or.  Monday, November 14th Virginia Garcia Memorial Health Center and CE John Company hosted the groundbreaking for the new Beaverton Wellness Center.  The celebration took place on the property at Southwest Jenkins Road and Cedar [...]
Virginia Garcia is a catalyst for change in health care delivery.
The mission of the Virginia Garcia Memorial Health Center is to provide high-quality, comprehensive, and culturally appropriate primary health care to the communities of Washington and Yamhill Counties with a special emphasis on migrant and seasonal farmworkers and others with barriers to receiving healthcare. Read more…
The story has been told a hundred times, but we must never forget where it all started and the people we are here to help. But who are these individuals? 
Read on..